Healing Kit
$40.00
Benefits
Our Healing Kit is perfect for eczema, psoriasis, and extremely dry skin. Use our balm on irritated, itchy, and dry skin to moisturize and protect. Apply our Healing Balm to soothe redness and alleviate cracking, itching and roughness caused by extreme dry skin. Continue to soften + relieve skin by applying our Rescue Balm daily to replenish skin's natural moisture and prevent damage caused by dry skin. (Value $45)

Check out our blog post on Eczema here!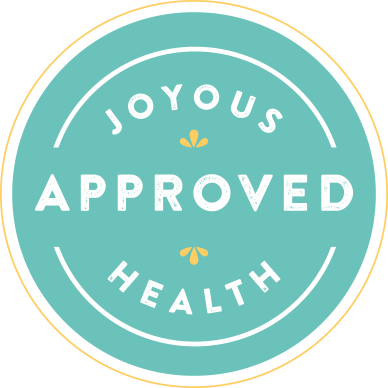 Directions
Apply Healing Balm to dry, red, inflamed and itchy areas, daily and as often as needed throughout the day. We suggest first applying a thin layer of Hydrating Rescue Balm, followed by Healing balm and then covering the area at night with cotton gauze, a bandaid or cotton clothing to help the balm penetrate the skin and to form a protective barrier for fast healing. 
Apply Hydrating Rescue Balm to your skin once your eczema has calmed to prevent future outbreaks, and layer under Healing Balm to soothe dry skin. These balms are thick, we push our fingers or finger nails into the balm to get it out and warm it up in our palms. We think: the thicker the balm the better, more potent, powerful + hydrating! Avoid using essential oils, shea butter, or cocoa butter on your eczema.
*For sensitive skin always do a patch test before applying new products

Ingredients
HEALING ECZEMA BALM: Extra Virgin Olive Oil* [infused With Propolis*], Zinc Oxide, Beeswax*, Flax Oil*, Hemp Oil*, Extra Virgin Olive Oil* [infused With Calendula Flowers*, Comfrey Leaves*, Plantain Leaves*, St. John's Wort Flowers*], Borage Oil, Broccoli Seed Oil*, Rosehip Oil*, Vitamin E, Sea Buckthorn Oil, Turmeric Oil. *Certified organic ingredient. (Turmeric gives this balm its yellow colour, and can stain white fabric). We blend small batches of our balms, colour may vary between balms. 
HYDRATING RESCUE BALM: Extra Virgin Olive Oil* [infused With Propolis, Calendula Flowers, Comfrey Flowers*], Beeswax*, Hemp Oil, Flax Oil*, Rose Hip Oil*, Evening Primrose Oil*, Vitamin E, Sea Buckthorn Oil, Rosemary Leaf Extract. *Certified organic ingredient
Free From: Our balm are free of nuts, steroids, coconut, shea butter, preservatives, alcohol, petroleum, and synthetic fragrances and ingredients. This product is pure, effective + concentrated. 100% safe for moms + babies.
Includes